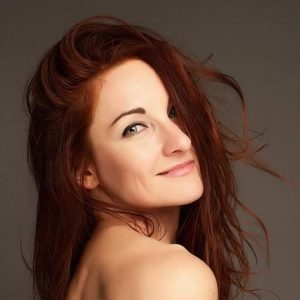 One of the most known International fitness, dance and Pilates Method presenters of today with more than 16 years of experience in the industry travelling all over the world. Due to her dance and sport background Katia is well known for her creative aerobic, dance and step classes with her unique personal style combining the elegance and perfectionism of the dance with cardio and fun of the fitness.
She is the Education Director of the Pilates Academy by A.f.Studies (Greece)
Katia is known in the field as for her Spine and Musculoskeletal system Rehabilitation seminars as for her Pilates innovative choreography classes. Katia is the author of numerous DVD's for Fitness and Pilates Method programs and author of the educational books for teachers on the Pilates Method and Rehabilitation.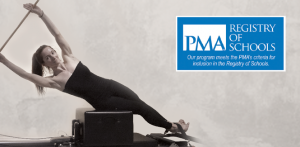 Diplomas:
Master of Education
Bachelor of Arts
PMA®-CPT
Professional Exprerience
2013-2014: Choreographer for the Pre-choreography Concepts YAKO (BAILA (dance) and ATTITUDE (Mind Body) for the chain of the Fitness Clubs Orange Bleu (France)
2012-now: Education Director and Methodist for the Pilates Academy by A.F.Studies (Athens, Greece)
2004-2012: Fitness – Instructor for the Vit'Halles Fitness clubs (Paris, France)
2007-2011: Pilates Education master trainer for Leaderfit Pilates School (France)
2004-2006: Professional dancer Nike Ragga Jam Team (Paris, France)
2006: Dancer for the pop group « Juanes » on the ceremony Final Draw for the FIFA World Cup (Germany)
2005: Hip-hop dancer for the official ceremony of the National holiday of Brussels (Belgium)
2005 July-August: Official dancer for the « NRJ radio Tour » (France)
2003: Trainer national Les Mills BODYCOMBAT and BODYBALANCE (Russia)
2000-2004: Master trainer and Education for World Class Fitness Clubs Organization of the annual "World Class Fitness Convention" (International Communication) (Moscow, Russia)
1998-1999: Physical Education and Sport Certification
1997-2000: Instructor in the fitness club Batyr (Step, Hili, dance); Dancer "cheerleaders" for the National Hockey Team (Republic of Tatarstan) "Ak Bars"; Professional dancer in the dance group "Mgnovenie" (Kazan, Tatarstan)
1987-1997: Rythmic gymnastics, fencing, athletics (Kazan, Tatarstan)